DOSKONAŁY WSPÓŁPRACOWNIK ZASŁUGUJE

NA DOSKONAŁEGO PARTNERA!
Niezależnie od tego jakimi kanałami płynie Twój ruch, możemy Ci zapewnić know-how, dzięki któremu poprawisz swoje wyniki i zwiększysz swoje przychody.
Dołącz do zwycięzców
Oferujemy więcej
Zaawansowane narzędzia do monetyzacji ruchu: API, filmy objaśniające działanie aplikacji, Postback S2S
Wszystkie źródła pochodzenia ruchu: SEM/PPC, SEO, media społecznościowe, aplikacje natywne i mobilne
Działalność w ponad 150 krajach, dostęp do wszystkich rynków we wszystkich językache
Opracuj swój własny plan prowizyjny – zyskaj do 1.000 $ CPA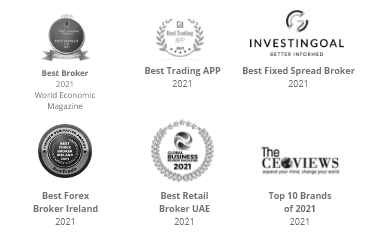 Bonus Terms & Conditions
This promotion is valid for new clients on their first deposit during the promotion period only.
Bonus will be credited to your account after all identification documents are verified.
Bonus will be credited into your trading account on completion of your deposit. For first time deposits with AvaTrade a deposit of 100-300 will receive a 100% bonus, a deposit of 301-2,499 a 300 bonus, a deposit of 2500-4999 a 500 bonus, a deposit of 5,000-7,499 a 1000 bonus, a 7500-9,999 will receive a 1500 bonus, 10,000-49,999 will receive a 2,000 bonus. Depositors of 50,000+ will receive 10,000. The maximum bonus for this promotion that can be received is 10,000.
This promotion is not valid for floating spread accounts unless traders reside in: UK, Germany and France.
Not valid in conjunction with any other promotional AvaTrade offer.
Japanese Yen Accounts – Bonuses are calculated according to the official USDJPY exchange rate.
Bonuses will be credited according to the trading platform's base currency.
Bonus withdrawal:

Spread Betting Accounts – In order to withdraw your bonus, you will be required to open trade(s) with a total £/€ per point (spread bets) of at least the amount of the bonus. For example, if you receive a £/€100 bonus you have to place opening trades with a £/€ per point of at least £/€100 (spread bets). If you fail to trade the required amount within the given time period, you won't be able to withdraw the bonus.
The $100 minimum deposit promotion is considered as a trading bonus given to clients. In order to withdraw the trading bonus, client will need to fulfil a minimum trading volume as part of terms of bonus trading requirements.

Clients from the following countries are not eligible for this promotion: Mongolia, Iran, Vietnam, Pakistan, China, Bangladesh, Malaysia, Thailand, Macao and Hong Kong.
ETHEREUM**, DASH**, RIPPLE**, ETCUSD**, BITCOIN Mini**, BTCEUR** & LITECOIN Mini** – Trading is 24/7 with limited trading on weekends for MetaTrader accounts. Trading is 24/5 for AvaTradeAct accounts. During the weekend, MetaTrader clients can close open positions, modify/remove open entry orders, modify/place/remove stop loss & take profit orders. Clients cannot open new positions or new entry orders over the weekend; No Expiry.